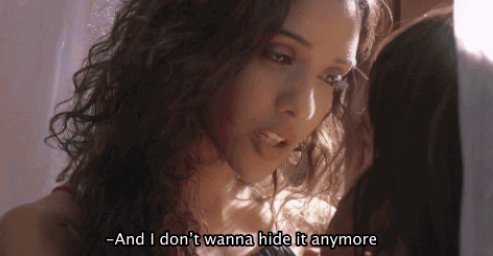 image source
There was a time when I was a movie buff, and almost any new good movie that released was a sure-shot puller. Things have changed a lot for me now.
Of course I do love movies still, and I make it a point to try and watch as many of those as possible, provided they are of my sensibility (you all know my Sallu craziness so for now I won't deviate there) ;)
Coming back to what I was saying earlier, there has been a change in my style of viewing for sure, and as I am getting older (let's read it as 'mature') I am definitely getting better at accepting, exploring, grasping and appreciating art forms in different styles.
One such art form that I seem to be loving a lot of late is the short movie genre.
Short movies are typically those step-children of our Indian cinema that may posses greater potential than their larger-than-life siblings, but are always at a loss when it comes to presenting themselves in front of a wider audience. Of course the general consensus is that those who watch short movies are the typical art movie junta (and I personally have no qualms about being called one, I love art films), but I also love many of the typical masala movies. It is still beyond my understanding as to why we have to get slotted towards a particular mind-frame when being 'allowed' to watch a movie.
Some time back I was really excited to read about the PVR collab where the movie theater franchise would partner with some of the best movie directors of the world (both full length and short features) and play them as part of their editor's choice movie selections. Sadly, the initiative is yet to kick off. I understand that as a money-making machine, movie halls always want to be sure of how much profit they will make when they showcase a certain movie. Maybe short films have still not given them that return. But that does not mean they do not deserve a showing. In fact, as someone who has been an avid short film lover for quite some time now, I feel that making a good short film is way more difficult than making a full length, as you have barely a three to twenty minute frame in which you have to squeeze in every part of the story, from character buildup to narration to connecting  the past to the present and taking it ahead to the future, to developing a bond, to help the audience connect and even to take you into that realm where you can safely and very clearly start making your own interpretations. There is no doubt about it that the work a short film goes through is way more advanced than a full-length, even though the Indian audience has to grow up and understand the same, and stop missing out on some amazing work (movie owners, if you read this, know that there is a huge segment out there that is constantly watching short films, so go for it!).